Meet the Team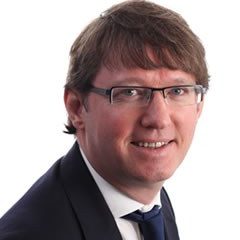 Email Mark: mr@pegcap.co.uk

Download Mark's vCard

Mark Rule - Partner
Mark started his career in finance in 1987 when he joined Sumitomo Trust and Banking where he traded Interest Rate Swaps, FRAs, Futures, Deposits and other money market products.
In 1993 he joined the Fixed Income desk of Bank Austria where he constructed and managed Fixed Income structures to provide funding and hedging. Following the merger with CreditAnstalt in 1998 he joined the newly formed Credit Derivatives desk within the Capital Markets group to run the structured business.
In 2001 HVB merged with Bank Austria and Mark was promoted to Director to run the Structured Credit Derivative team responsible for the CDS,CLN and TRS products. With the takeover by Unicredit in 2006 he was promoted to Managing Director running the Global Repackaging and Solutions Business.
In 2009 Mark became a founding partner of Lindisfarne Partners Heading up Structured Advisory, working on a number of Projects and Mandates, with a range of Clients including Banking, Hedge funds and Corporates. In late 2010 he left to create Pegasus Capital LLP.
Since 2009 Mark has advised a variety of borrowers, including real estate, carehome, housing, PFI and leasing companies on a range of derivative and financing related issues.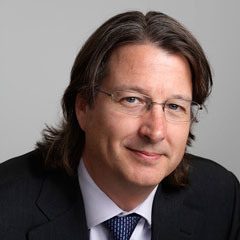 Email Graeme: gc@pegcap.co.uk

Download Graeme's vCard

Graeme Cullens - Partner
Graeme started work in the City in 1981 in the Barclays Bank branch network and obtained his first management appointment in 1989 in the Acquisition Finance unit structuring and distributing senior debt for MBO's in the UK and Germany.
In 1994 Graeme moved to the Loan Syndications team distributing primary and secondary loan transactions with a focus on Leveraged and Project Finance.
On the formation of Barclays Capital in 1997, he moved into Fixed Income sales distributing ABS, FRN and Money Market products.
In 2004 Graeme joined ABN Amro London to focus on Structured Credit and Solutions Sales to Financial Institutions, Asset Managers and Hedge Funds.
In 2009 Graeme became a founding partner of Lindisfarne Partners Heading up Client Solution Sales.
In late 2010 he left to create Pegasus Capital LLP. Since moving into an advisory role in 2009 Graeme has advised a variety of borrowers, including housing, commercial property, PFI and leasing companies on a range of derivative and financing related issues.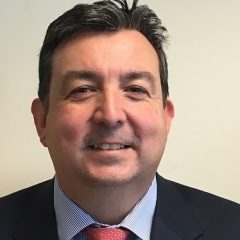 Email Fred: fc@pegcap.co.uk

Download Fred's vCard

Fred Cleary - Partner
Fred has over 20-years experience in the Capital Markets in both asset management and investment banking with a focus on UK, EUR and US inflation.
Fred started his financial services career in 1997 when he joined US investment bank DLJ where he worked on early VAR models and valuing structured products such as FX NDFs, convertible asset swaps and options. In 1999 he moved to Barclays Capital to work with the interest rate strategy team, focusing on quantitative modeling and analysis of interest rates and foreign exchange. Fred subsequently took on more responsibility for the broader strategy product with a deeper focus on inflation-linked markets where Barclays was the market leader. As the inflation-linked franchise expanded Fred became more focused on the global inflation product, writing regular strategy notes, the Global Inflation-Linked Monthly as well as the inaugural Guide to Inflation-Linked Bonds, which is still updated and published today. Fred was also a contributing writer to the annual Equity-Gilt study gaining a strong following amongst the global investor and issuer community.
In 2003 Fred joined UBS as head of Global Inflation-Linked Strategy, where he continued to produce inflation-linked research for the global inflation-market whilst working closely with trading and sales to help develop the franchise. In late 2004 he moved into a trading role for US TIPS securities and moved to New York, where he ran market-making for four years before returning to London where he also took on the responsibility for market-making in Euro inflation-linked debt.
Fred joined Hermes Investment Managers, who ran some of the largest segregated inflation-linked mandates in the UK in 2009, as Strategist for the inflation-linked and government bond portfolios where he worked closely on product development with the Portfolio Managers and risk management.
In 2012 Fred returned to inflation trading, joining Nomura International with a dual mandate to trade cash and derivative global inflation products. Within the role there was a strong focus on portfolio trade idea generation to help broaden the bank's franchise in the global inflation markets.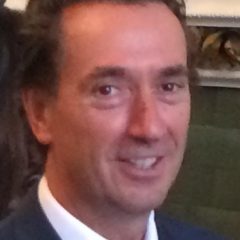 Email David: dw@pegcap.co.uk

Download David's vCard

David Wells - Partner
David joined Barclays' graduate training programme in 1979 and stayed with the group for 40 years.
Following 8 years of corporate and retail banking in Africa, Australasia and France, he joined its Corporate Division in 1986, focusing on banking services to the large UK retailers, before moving across to the investment bank (BZW) to originate fixed income product to the multinational customer base.
David managed BZW's commercial paper and short term MTN/CD trading and sales teams before in 1997 joining the asset backed finance group, structuring early conduit loans and securitisations of credit card, auto and consumer loan assets.
In late 1998 when BZW entered the RMBS arena, David became responsible for development of the investor base, producing sales materials, research, and seminars to support the early market. Leading over 50 global roadshows, he built an account base of over 500 institutional and bank investors, introducing them from 2004 to CMBS and commercial property B Loans.
When the capital markets closed in late 2007, David hired a loan sales team to sell down the commercial property whole loans already made but not yet securitised, and then from 2010 until 2014 within a small work-out team managed the ownership and ultimate disposal of the underlying commercial properties within the remaining €5bn portfolio spread across Europe.
Having exited the commercial property legacy assets, David joined Barclays Capital's corporate restructuring and advisory group, resolving distressed debt positions on the books. He left the group in early 2016 and joined Pegasus Capital LLP in 2016.
Whitepapers / Articles
The successful start to the UK's vaccination programme is great news but the economic outlook remains highly uncertain so is it time for the Bank of England to take interest rates into negative territory?
PegasusCapital - 28/01/2021